This is day 7 of my 30-day blog challenge. Read day 6: "Abandoned Addiction"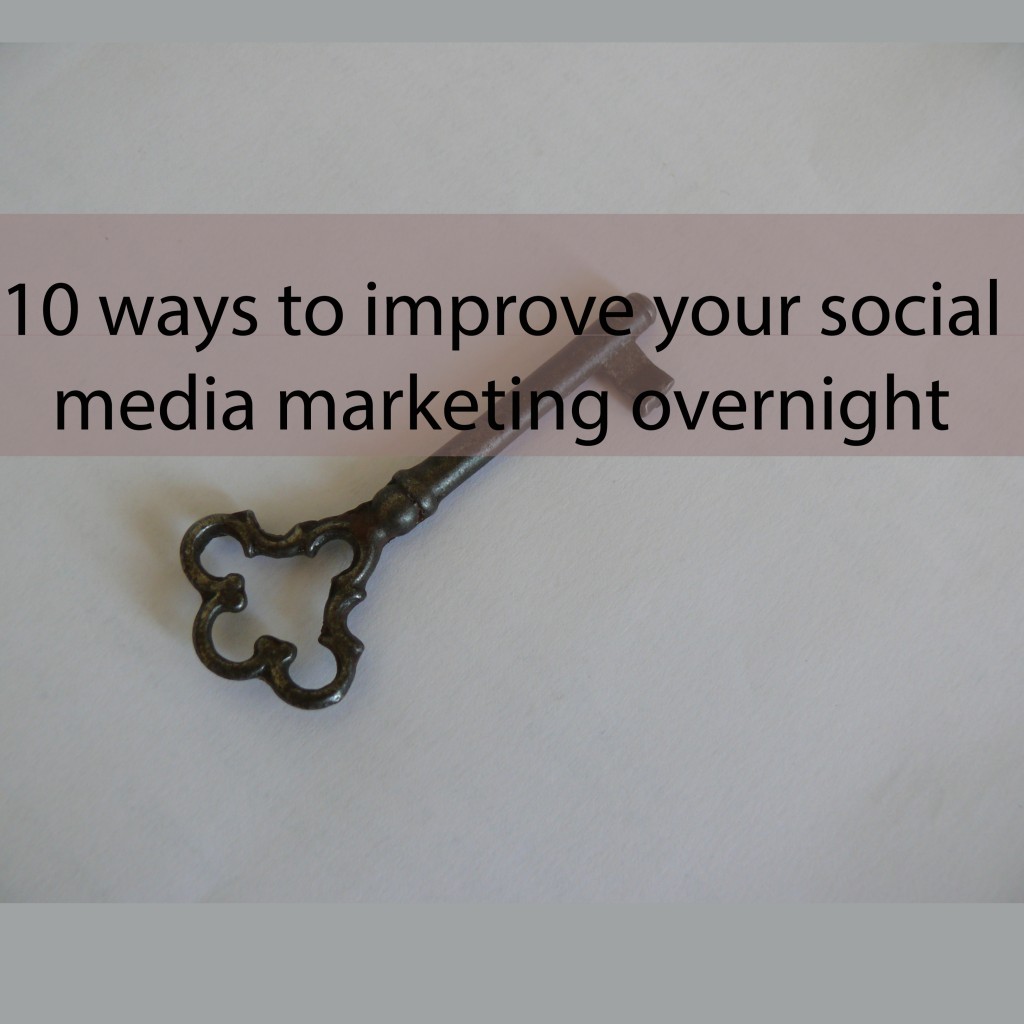 Your business needs more than a Facebook Page to be active in social media marketing, and it certainly needs someone more experienced with setting up marketing strategy than your Millennial neighbor. Just as you need a plan for your business, you need a strategy for reaching your potential clients and consumers.
Marketing for the sake of marketing accomplishes little, so if you don't know where to begin with setting up social media, here are a few tips that you can put into action immediately:
1. Have a plan and set S.M.A.R.T. goals for social media marketing
Measuring return on investment in social media comes down to examining how well your business is reaching its goals. Did you create a Facebook Page to drive visitors to your website? If yes, you can use Google Analytics to measure referred traffic. Likewise, if your goal is to increase brand awareness and engagement you can use Facebook insights to monitor how many people like your Page or share your content. It all starts with your objectives.
Set objectives effectively by following the well-known acronym: SMART. A SMART objective is:
Specific,
Measurable,
Achievable,
Realistic and
Time-scaled
2. Have a presence on all social media platforms
This may seem obvious, but many corporations as well as small businesses make the mistake of neglecting certain platforms. Maybe you think your target market isn't on Tumblr or Pinterest won't drive sales. The biggest reason to create an official presence on every social media account is to prevent fake accounts from representing your brand. As soon as you or the person or people in charge of your business's online marketing hear of a new blogging medium or app, check it out and see how best to incorporate your brand with it.
3. Use a dedicated hashtag on Twitter
Come up with something you can use over a period of time that others will associate with your brand or line of social sharing. Network with industry professionals as well as listen to what your target market is saying.
4. Do not feed one social media platform into another.
This is most commonly observed between Twitter and Facebook. Use each separately. If you have your accounts linked, unlink them now.
5. Set up Google Alerts
Monitor your online reputation. Simply create an alert for the name of your business and any phrases that may be associated with your brand.
6. Don't feed the trolls
Anyone can have a rotten day and stumble across what are commonly known as "trolls" on the Internet. These users exist to ruffle our feathers. Don't feed them with negativity. This is something business owners need to remember every time a negative review is posted or anytime a political post makes the hair on the back of your neck stand up.
7. Have a Google Plus Page for business
Each Gmail user automatically gets a Google+ page now, whereas that wasn't always the case. Your business, however, may not have a Google+ page and you should create and post from it. Also, using your Google+ page to interact with others in the community will help brand you as a thought leader and encourage customer loyalty.
8. Have a Pinterest page
More and more marketers are giving Pinterest credit. The social site turns 4 March 2014, and Pinterest has grown rapidly. The click-through potential is what has people excited because the visual grabs attention and if the product or article entices, the pinner can click straight through to the website or online store and make a purchase (or pin the image to an album as a personal wish list).
9. Create a Page (not a profile) for your Facebook presence
Honestly, I've been advising people to move more toward Google Plus and Pinterest than to focus too much on Facebook, but the popularity of Facebook means you must have a strong presence. On Facebook, a personal account often means higher engagement and networking, but the Page isn't limited to 5000 friends. A Page interacts with other businesses and if leveraged properly works as a B2B networking tool.
10. Create your own unique content
Every small business (and even big business) needs a blog to contribute to the conversation that is social media. People don't interact online for sales pitches. People love to buy, but dislike being sold. So, offer valuable content via your website blog and turn visitors into clients. This won't happen overnight, but by writing a blog a day (or weekly), you build your brand as an expert in the industry and position yourself to be the solution people think of when they need your product or service.
If you or your business needs help with any of these things or with setting up a strategy for social media marketing, contact me at Ellen [@] EllenEldridge.com