What is a 'dumpster kitty'?
When my husband and I moved into our new apartment at the end of August, we noticed quite a few stray cats. Our upstairs neighbors are feeding them (and I caught myself adding food to the dish one day). Well, after about two months I've come to realize these cats are a family. The one pictured above had a litter of kittens (and by litter I have seen two). I assumed the father was the black and white kitten my husband named "Sylvester," (and the upstairs neighbor kids call "Frisky"), but this kitty may be a surrogate mom. (You know how kitty daddies just hit and run with their families).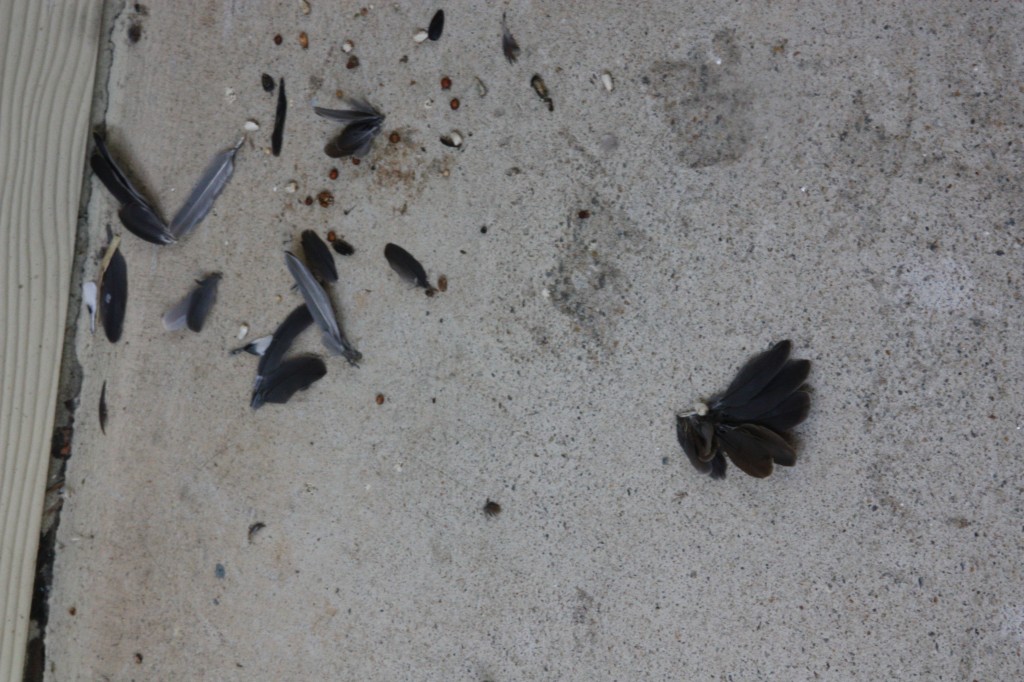 Anyway, my first thought was that these homeless kitties have to forage for food in the dumpster (and apparently kill birds), but maybe I could take some stunning photos and make a call-to-action coffee table book.
For some reason it took about an additional two weeks to realize maybe I could just help get these cats rescued. Perhaps, it just took coming home to the scene above on my stairwell.
Anyway, this week's blog on "parenting" is dedicated to recognizing that if you want a cat or a dog, many are homeless and in need of rescue. Though my neighbors' kids may protest, all the kitties pictured are veritably homeless "dumpster kitties," and if I didn't already have two of my own cats I would adopt at least one of these darlings.  I've seen the kids playing with these cats daily; holding them and feeding them. They have makeshift cardboard "homes" under the stairwell, but the weather is fast approaching winter so I thought I'd share this post and the pictures I've taken.
Think about rescuing a cat this week. Let me know privately if you'd like one of the family pictured.