The Atlanta Journal-Constitution
Old stuff:
Example of a 60-second radio commercial for imaginary company Minute One Media:
Script written by Ellen Eldridge; all music tracks (guitar, bass and electronically programmed drums) written and recorded by Russell Eldridge of www.russelleldridge.com (A website I set up and will update soon.)
Video Production
I came up with the concept for this video as part of a photojournalism final project. I took about half the photos personally and worked on the video production in Adobe Premier Pro with Jerald Goodoien. The narration was written and recorded by Ellen Eldridge. The music comes royalty free from the Internet. After project completion I gave the video to Dr. Rene Acosta for promotional purposes. I also set up the WordPress website for Chiro101.net in 2012 for Dr. Rene Acosta. It has since been updated.
Video Production: original work
I created this project for a charity fighting hunger. I presented the original poem in multimedia format, using Adobe Premiere Pro and Audition. The music is royalty free.
Target Audience Magazine
I grew Target Audience Magazine out of a personal blog, and transformed it into a quarterly online magazine in the summer of 2007. In 2013, the magazine went monthly, publishing content relevant to artists and entrepreneurs trying to make a living doing what they love creatively. I created and edited content, designed the issues with Adobe InDesign and managed the editorial staff as well as the advertising sales. I was the sole administrator for the website, www.targetaudiencemagazine.com, and I tracked the traffic via Google Analytics as well as handled the social media marketing. I sold the magazine in July 2014.
By Ellen Eldridge   Crowdfunding means leveraging your network. Supporting an artist's fundraising campaign means buying it before …

Copy Editing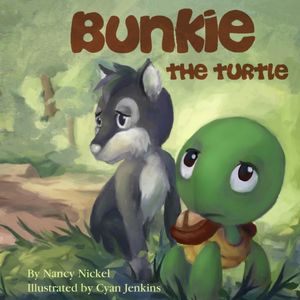 I offer my services as a copy editor. One project I was hired to edit was "Bunkie the Turtle," written by Nancy Nickel and illustrated by Cyan Jenkins.
I also copy edited Talon, Kennesaw State University's feature magazine, for the 2012-13 year, worked as photo editor 2013-14, and was elected editor-in-chief by the student media board for the 2014-15 year.
Web Design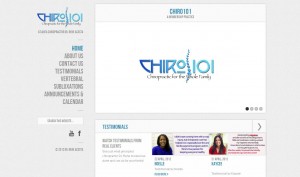 I designed this website in 2012 for Dr. Rene Acosta using WordPress (he hired another web designer through my company for the 2014 redesign). I've also been hired to set up websites for Chase Rhythm Recording and CRS Windows.

Graphic Design/Marketing: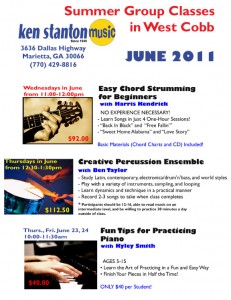 While employed as the Company Lesson Coordinator at Ken Stanton Music, I helped create flyers to promote summer classes as well as in-store clinics. Click the image to the left to view larger.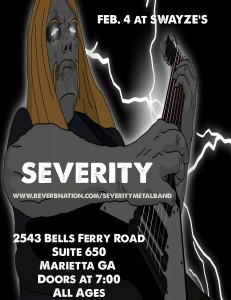 The flyer to the left was designed for a band's gig. I used Photoshop. Click to view larger.