Though I've been in business for myself for nearly seven years with Target Audience Magazine, I haven't invested enough time or money to make a sincere "go of it," though I plan to change that this year. I started really building my freelance career managing social media and editing fairly recently. I just joined Twitter around the time I started this blog; about four months ago. Maybe five.
Many of my friends are self-employed, including my husband, so I know the speech: demand respect. I worked for a few years as the lesson coordinator for Ken Stanton Music, where my job involved interviewing and hiring independent contractors to teach music as well as promote the lesson program, plan the recitals and publish the newsletter. Music lessons are often one of the first things families cut back on when budgets get tightened, but I encouraged and insisted the teachers ensure their students paid for lessons ahead of time. Once you teach a student who hasn't paid, you have a very tough time of getting money.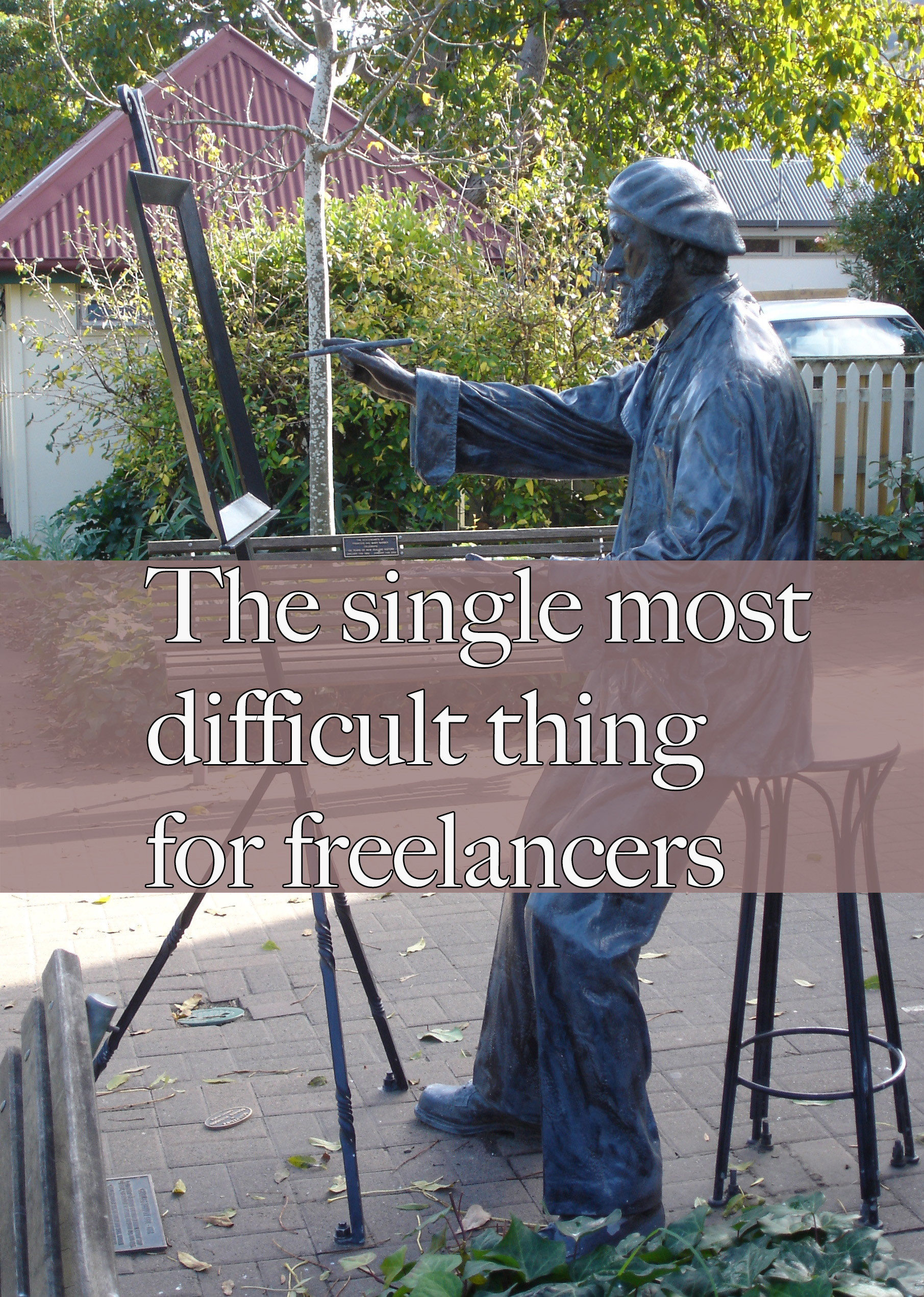 So, as a freelancer who mostly helped friends and friends of friends, I never felt like I needed an official contract. A handshake and a smile was often enough. And I sold myself cheap, but that's an entirely different blog.
The single most difficult task I've had and that I've witnessed other freelance professionals have is demanding respect. This comes from a lack of experience and from self doubt. I've come to a point where I feel more confident than ever in my abilities. I've been working as fast and as furiously as I can to learn everything and network with everyone in my industry. This time last year, I really wasn't even sure if I wanted to be a digital media buyer or a publicist. The field of communication has so many opportunities that settling on one is tricky.
I've been fortunate to experience many sides to being a writer and my increasing love of marketing and helping build people up led to where I am now. I am confident and I know that now that I have more opportunity to work and intern with more people and organizations all I need remember is that I am worthy. I deserve respect. I deserve pay just like anyone else in this world. I work hard.
I read an article today published by Flight Media about knowing when to dump your client. "Refuse money?" you may ask, but yes. Some stressors and certain situations will not be worth the heartache. I've learned this the hard way. Aretha Franklin sang it the best, but something we freelancers need repeat to ourselves like a mantra is RESPECT. Sock it to me, baby.
Are you a freelance or self-employed professional who has experienced the need to fire or turn away a client or a job? I'd love to know your story in the comments.