This is day 30 of my 30-day blog challenge! Read day 29: "Staying creative as a maker"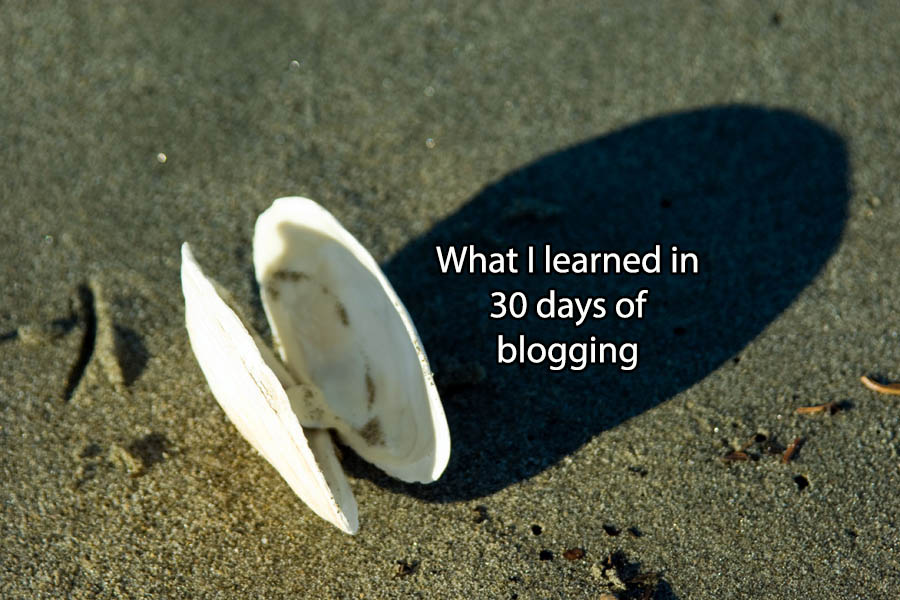 The baseline of a 30-day blog challenge
I started this 30-day spurt as a self-challenge, inspired by my friend Sara Crawford. I wanted to further experiment with how often a brand, business or individual should post for best results with branding. My first post was created hastily, as were many of the blogs I wrote over the last 30 days. My point wasn't necessarily to strive for perfect content, but rather consistency.
At baseline, in my post "What 30 days of blogging can do for your career," I noted that I had 285 Twitter followers and I was in 187 circles across Google Plus. I should have noted my Klout score, which I would guess was around 55 or 56. The highest my Klout score had been before this blog was 60. When I checked today, my score was 63.
What I learned about social media and blogging in 30 days
The fact that my Klout score today was 63 showed me the impact on social sharing because the last week of my challenge proved most difficult for many reasons. I had some issues with my apartment as well as my normal workload, which isn't normal for the average person.
I did notice about a week ago that my Klout score had hit 64, but I believe that my lack of active sharing and my distance from active listening impacted my "influence score."
Social media sharing
I knew going into this blog challenge that social media sharing and becoming influential is much more than just creating and pushing content. To truly be social, one must socialize across different platforms. These platforms have varying best practices as well (like using a dedicated hashtag on Twitter). So, the last seven days of my blog challenge I didn't spend much time "promoting" my posts. Honestly, I just wasn't very proud of them. One was even called "Today is the day I fail," which was only technically a blog post.
What I've learned about social media sharing was more of a reminder that we need to stay engaged, which means listening to others and sharing with a purpose.
The power of engagement
The power of engagement is what I watched as my Twitter followers fluctuated and my Google Plus circles grew. I currently have 314 followers on Twitter and am in 238 circles on Google Plus. Within the last 30 days I also published four articles for Lifehack.
I also became a HootSuite Ambassador, so some of the outside forces of my writing and social media career must have played a part on both my Klout score and the growth in social media fans, followers and friends.
Now that the constant flow of content by me will slow (I think I will blog weekly now), I can spend more time engaging with my network and making the most of connections in my industry.
Planning and the structure of a blog
Perhaps the most important thing I've learned, and something that is always improved with practice, is to plan a blog. By planning appropriately, one can take an idea and shape it into a structured blog using subheadings and keywords. Organization helps not only the writer but also the reader.
Quality content is something I strive for in every post. I couldn't always achieve the standards I would have liked with the blogs over the last 30 days, but I appreciate the practice. I know now I will likely organize a topic using headings that help readers understand my points. This has a benefit for search engines as well.
Setting a calendar and blogging weekly
Well, I've made it through 30 days. I've seen social growth by numbers, but, more importantly, I've nurtured relationships with friends who have checked in and commented. I appreciate sincerely the chance to receive feedback from other writers as well as others involved with social media. There is just so much to learn!
My blogs are linked backward so anyone who cares to read them all can do so backward in order. Or readers can read by categories. I may take the time to reorganize these categories, but I believe I've kept my posts relatively clear. The "parenting" posts are in the "as the laundry rolls" category.
I would absolutely love to know what others think of a 30-day blog challenge, and how often a blogger should post for maximum effectiveness (which is of course all in how you identify your objectives and set your goals).